Living with Lupus
Caring for a Loved One With Lupus
The unpredictable nature of the disease takes a physical and emotional toll on people living with lupus. Find out how you can help.
By
Jennifer Bright Reich
Medically Reviewed by
Lindsey Marcellin, MD, MPH
Don't Miss This
Sign Up for OurLiving with Rheumatoid ArthritisNewsletter
Thanks for signing up!
You might also like these other newsletters:
Systemic lupus, (also known as systemic lupus erythematosus, or SLE) is called "the disease of a thousand faces" because it can affect nearly any part of the body. Symptoms can range from achy joints, fever, and arthritis to fatigue, skin rashes, and anemia, a condition in which the body isn't producing enough red blood cells. Lupus can also cause chest pain, a butterfly shaped rash over the cheeks and nose, sun sensitivity, hair loss, and other symptoms.
Lupus symptoms come and go in flares, when the symptoms are worse, and remissions, when the symptoms are milder. Lupus is complex and unpredictable.
"Lupus affects everyone differently," says Dawn E. Isherwood, RN, health educator for the Lupus Foundation of America. "There is no way to predict how your lupus might develop in the future or how you might respond to treatment. Some people with lupus have mild symptoms, and they may only require medications during flares. Other people with lupus have devastating, catastrophic, life threatening symptoms and are confined to wheelchairs. The rest of the people with lupus fall in between. To make matters worse, you never know when you might move up or down on that scale."
Systemic Lupus: The Facts
Lupus is a chronic, autoimmune disease that affects approximately 1.5 million Americans. Although both men and women can get lupus, 9 out of 10 people with lupus are female. Systemic lupus can be very disabling. In a Lupus Foundation survey, 38 percent of people who were diagnosed with lupus said they stopped working due to health complications.
Systemic Lupus: Tips for Caregivers
"One thing that caregivers need to recognize to help a loved one with lupus is the early warning signs of a flare," says Isherwood. "Not surprisingly, the warning signs differ for each person, and the signs for different flares might be different even for one person. Signs can include hair thinning, increased joint pain, increased fatigue, and elevated body temperatures."
Isherwood recommends that those with lupus be prepared for a flare before it occurs. She suggests that the patient "have the following [information] on hand: your symptoms, organ involvement, complications, concise medical history, diagnosis, hospitalizations, surgeries and dates, medications you take, drug allergies, and names and contact information for all of your physicians and at least two family members."
Caregivers of those with systemic lupus should have this information ready at all times as well, in case their loved one needs it. When it comes to systemic lupus, caregivers need to be prepared for the unexpected and must know when to seek medical assistance, says Isherwood.
"If you suspect a heart attack or stroke, head to an ER," Isherwood says. "For most other symptoms, contact your loved one's rheumatologist or primary care physician first to see if he or she recommends an ER visit."
Systemic Lupus: Coping With Emotions
In addition to its variedphysicalsymptoms, systemic lupus profoundly affects a personemotionallyas well.
"Some people operate in a place of denial; they don't believe the diagnosis is true or they just try not to think about it," says Terry Eagan, MD, psychiatrist and medical director of the Moonview Sanctuary, in Santa Monica, Calif.
"Some people can get very depressed, especially after they start learning more about lupus and realize it's a chronic illness," says Dr. Eagan. "Other people go into information-seeking mode, learning everything that they can, taking action, reading all of the blogs, getting five doctor consultations. They move into an action place. That may help them feel like they've got a bit of mastery over the disease."
You can help your loved one sort out the mix of emotions she'll likely be feeling after getting a lupus diagnosis. "Some people get very anxious because there are so many unknowns," says Eagan. "They feel fretful and worry. Other people feel relief at finally knowing what is wrong: 'Now, I know I'm not going crazy.' Many people get angry: 'Why me? Why did I have to get lupus? I'm a good person. I pay my taxes. I donate to charity.' Probably the only emotion they won't feel is joy."
It's not easy having lupus and it's not easy being a caregiver of a loved one with lupus because you have to be ready for anything at anytime. There are support groups available to caregivers of people with lupus.
Video: Lupus Treatment (Zaida) | NSI Stem Cell Patient
Caring for a Loved One With Lupus images
2019 year - Caring for a Loved One With Lupus pictures
Caring for a Loved One With Lupus recommendations photo
Caring for a Loved One With Lupus images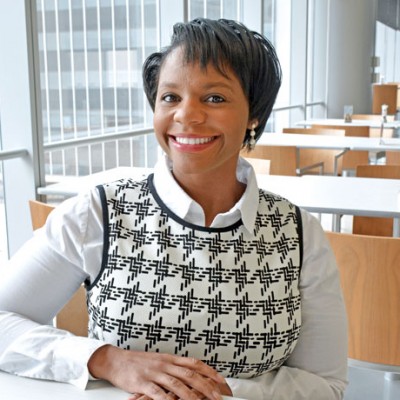 Caring for a Loved One With Lupus new photo
picture Caring for a Loved One With Lupus
Watch Caring for a Loved One With Lupus video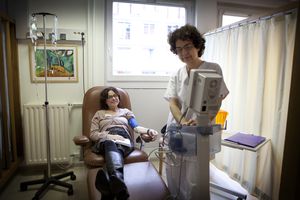 Forum on this topic: Caring for a Loved One With Lupus, caring-for-a-loved-one-with-lupus/ , caring-for-a-loved-one-with-lupus/
Related News
Looking for a 5 star resort in an untouched area of the Indian Ocean
Craft Project: Make Enameled Bottles
Get squash fit
Try Out These Stacked Bob Haircut Ideas
Precious Toddler Has Unexpectedly Emotional Response to Penguin Movie
Video: Getting Intimate with David Gandy
How to Get Excited About Going to School
Sodium Ferric Gluconate Complex
Overcoming Mental Blocks to Weight Loss
Outfit Ideas for Miami – 17 Ways to Dress up for Miami Trip
Broadchurch Final: Who Killed Danny Latimer
Children and Psychiatric Medications: Treating Depression, Anxiety, or ADHD
This Meme of Victoria Justice Shading Ariana Grande Is the Best Thing You'll SeeToday
How to Beat Anorexia
Inspiring Cute Tattoo Ideas for Girls
Date: 16.12.2018, 06:39 / Views: 33454
---